2019 is really off to a bad start as far as rap music is concerned. After Lil Uzi Vert who claimed to be "done with music" yesterday, it's now Rae Sremmurd's turn to drop the mic as a band.
In a series of tweets, Slim Jxmmi, who is not only Swae Lee' s music partner but also his big brother announced what seemed to be the end of Rae Sremmurd as a band. For years, some fans have been dissing the duo saying that Swae Lee was better off going solo. Up until now, the group showed a flawless unity. They released  "SR3MM", their third album last year. While it was presented to us by the dynamic duo as a proof of their unity and longevity to come it was in fact the sign of the beginning of the end. The project was a triple album with a band "side" and two solo "sides". For whatever reason it seems like things have changed as Slim Jxmmi wet on to imply in a series of tweets that Rae Sremmurd was no more. You can read the comments down below.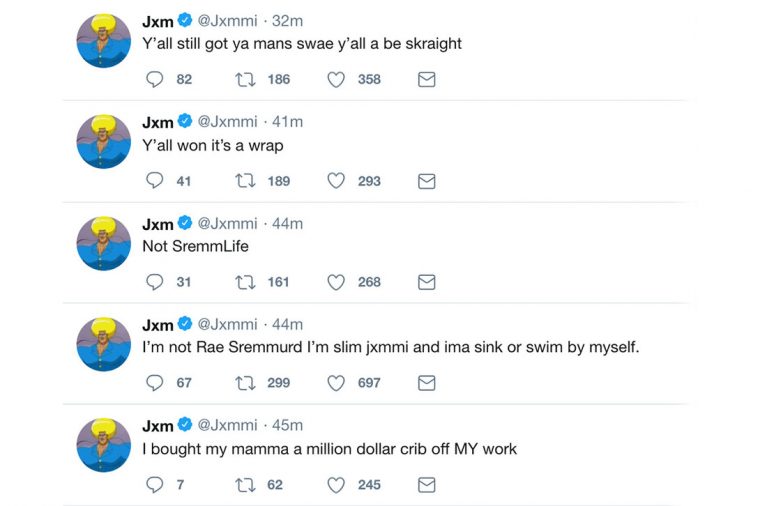 In unrelated news, take a look at  Nike x Nasa collaboration.