The Massachusetts brand had a great year in 2019, thanks in particular to the 990v5. Today, if the latter continues to perform, it is assisted by the stunning return of the New Balance 992.
Initially the New Balance 992 was released in 2012 in its very traditional grey colour, typical of New Balance Made in US pairs. Unavoidable and above all a true Dad Shoe, the latter has made a big name for itself by appearing at the feet of people with a very strong reputation such as Steve Jobs, during his Apple keynotes, or even on the former American president Bill Clinton, during his Sunday walks. If the 993 has managed to maintain a strong presence in the United States, notably thanks to Kith and Ronnie Fieg, this is not the case for the 992 which has become rarer since its very first release.
It is therefore with a view to ensuring a winning comeback that New Balance has planned a complete programme for its silhouette. Its massive and ultra comfortable sole features the best New Balance running technologies. Its top quality top offers a combination of mesh, 3M and suede of the highest quality to dress up this muscular shape.
On the running side, we have already seen the release of the Silver color, driven by Kith, but now available in a WMNS sizing, at Naked. Then, it is the original grey colour, assisted by a Tan and a black colour that arrived on the NB Store France. However these are not available anymore but should be available again in a few weeks, mid-February. The Tan and black colours are available at various European retailers such as Hanon. Finally, the return of the 992 will be punctuated by a collaboration with Joefreshgoods. The latter, named "anatomy of a heart" will be released in February for the All Star Weekend.
Only the Massachusetts brand is aware of the rest of the program. The New Balance 992 is likely to appear in various other colors or with various other collaborators during the year, as its return was awaited by the brand's fans. New Balance's year promises to be another promising one.
New Balance 992 – OG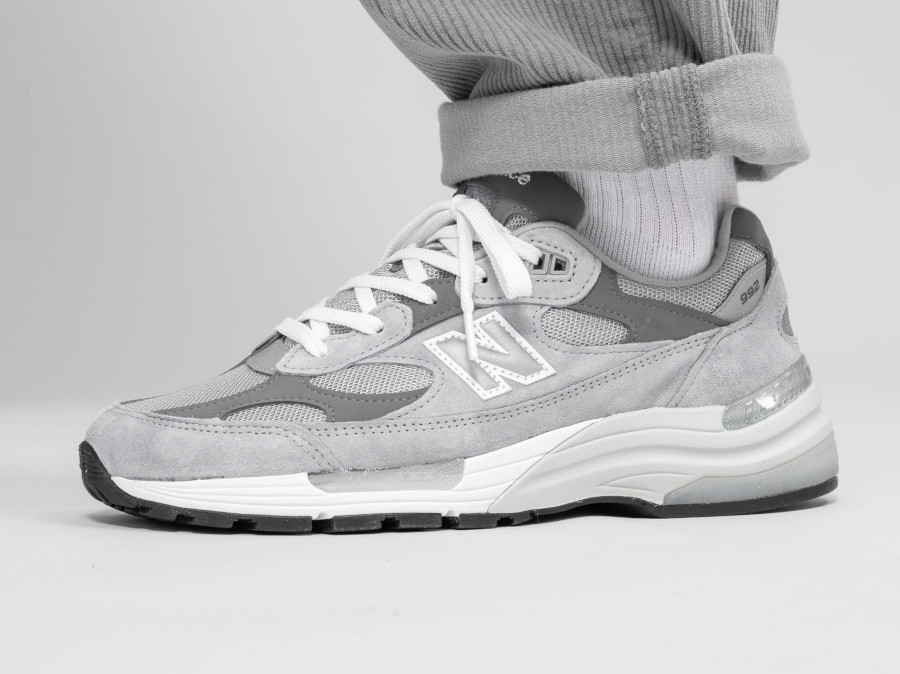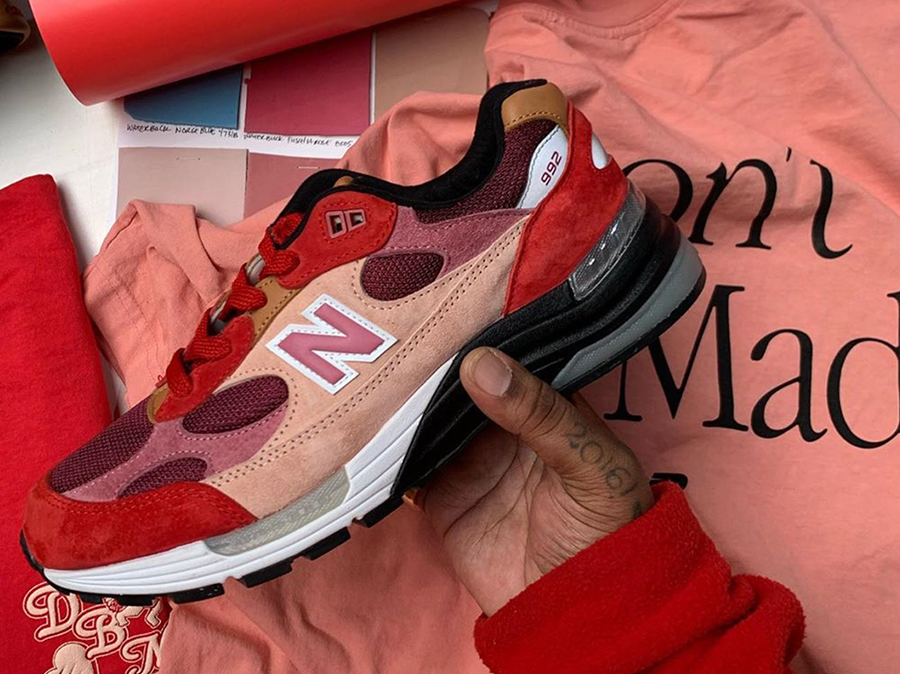 New Balance 992NC
New Balance 992 – Custom by Tyler Mansour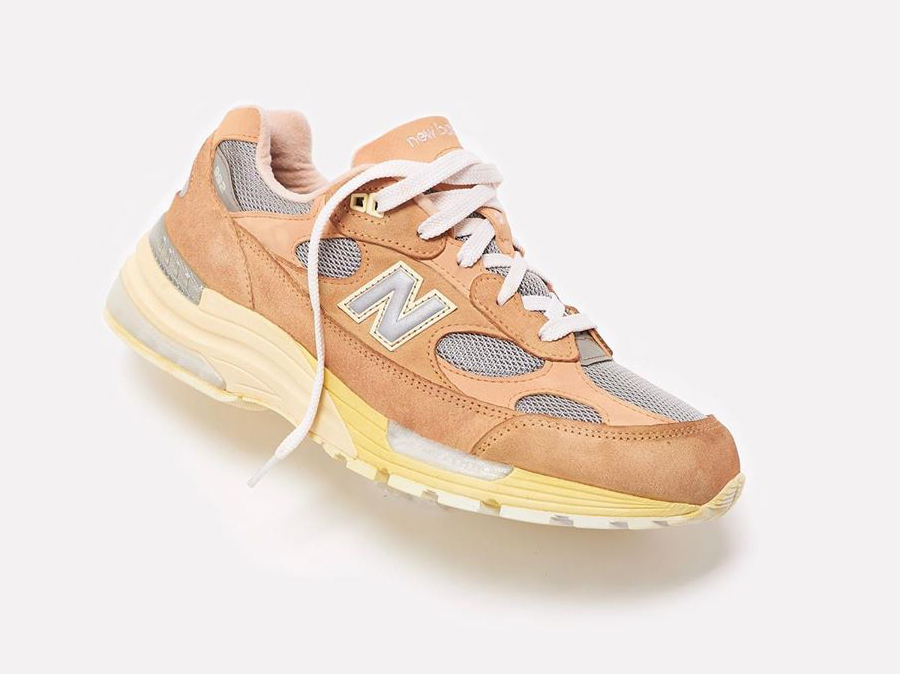 New Balance 992 – Blue/Pink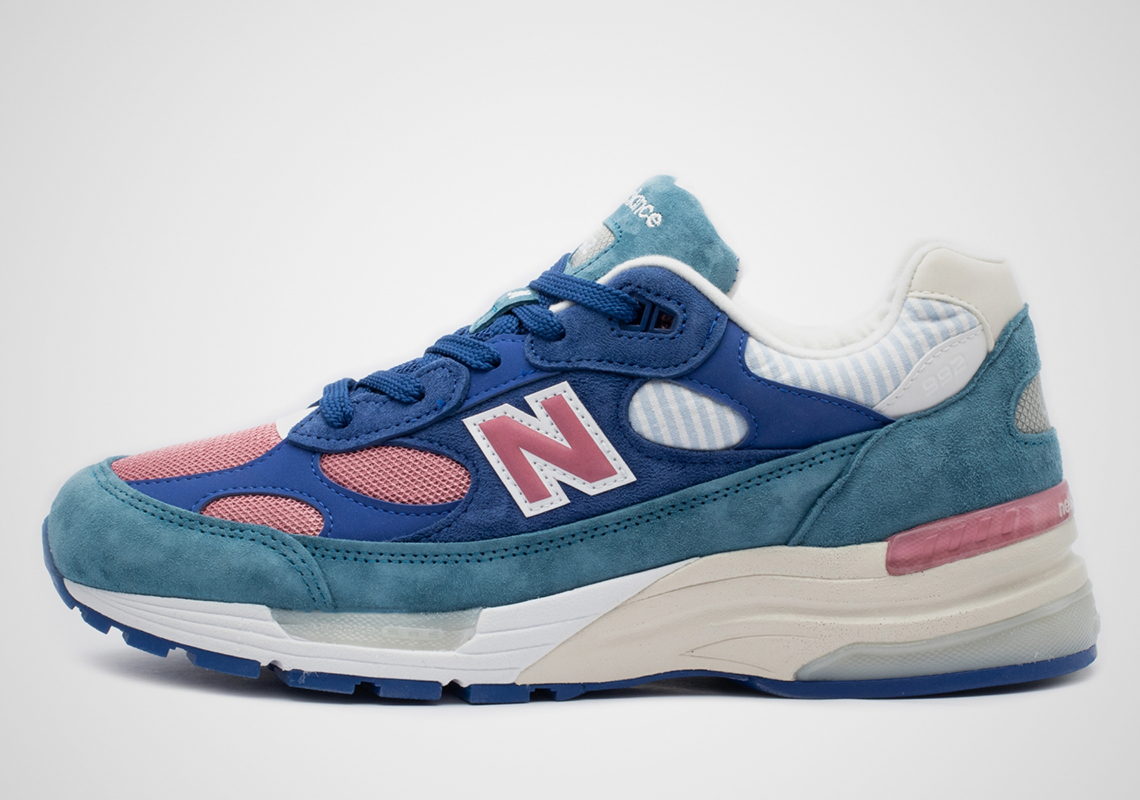 New Balance 992 – Orange blue