Apple has just finished its annual keynote which was broadcast for the first time on YouTube, and for those who missed it here are the news to remember.
iPhone 11, iPhone 11 Pro, iPhone 11 Pro Max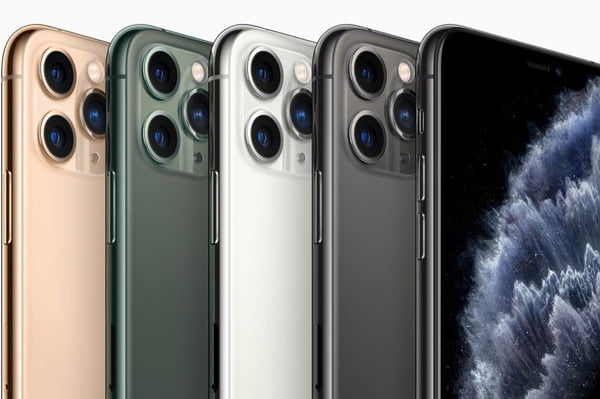 Succeeding the iPhone XR, this new opus of the Apple epic comes with its share of novelty, which pushes technology a little further each year.
The major addition to this iPhone 11 is the camera, which now has two lenses: large and ultra-wide-angle, allowing you to "zoom out" in order to take larger overall or landscape photos. The Pro has an additional telephoto lens that allows you to zoom even further while maintaining optimal quality. Both models also offer 4K recordability and implement a brand new interface and a very intuitive video editing system. The portrait mode has also been improved, allowing more professional staging, straight out of a photo studio.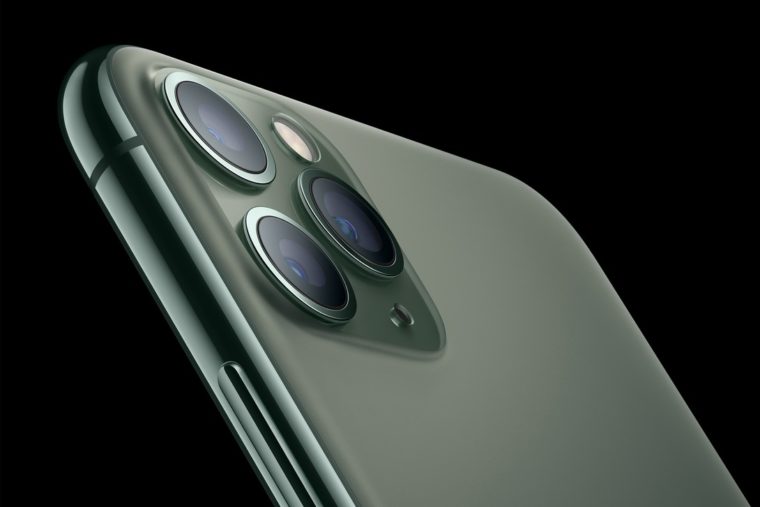 As for the autonomy, it is increased, about 18 hours for intensive use and the Retina screen has even more details for brilliant colours and contrasts. On the storage side, the Pro goes even further by offering up to 512 GB, a half TB that questions the future of laptops. The iPhone 11 is also more waterproof, able to withstand up to 30 minutes of immersion at a depth of less than 2 meters.
The iPhone 11 will have 6 colors and the Pro/Pro Max 3 whose pre-orders will open on September 13 at 2pm on the Apple website for prices ranging from 809€ to 1659€.
Apple Arcade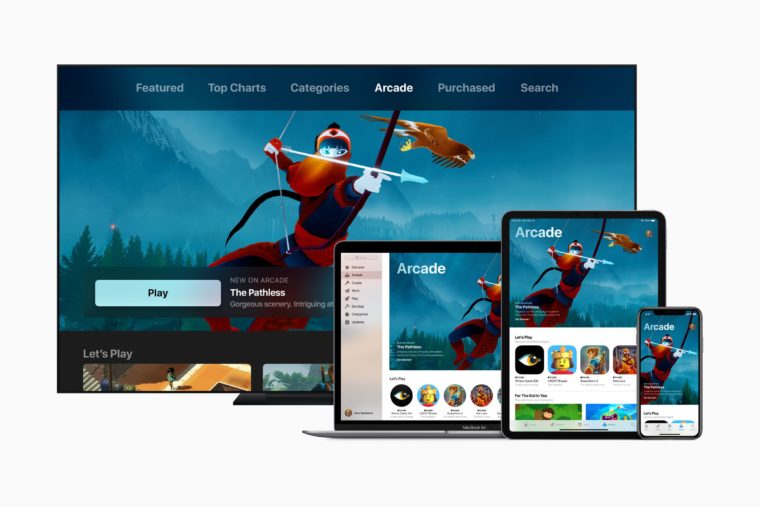 Seeing the success of subscription systems in any field: Netflix, Apple Music, Amazon Premium and others, Apple is changing its game and application purchasing system by implementing Apple Arcade. The Apple Store is now filled with Free to Play with integrated purchases, small games to spend time in the toilet and that depicts a dull and bland image. Mobile gaming lacks a virtue that portable consoles have acquired, so Apple wants to restore the reputation of apps and highlight the real developers by offering a formula at €4.99 per month, allowing the user access to a library of 100 games and that will continue to grow, welcoming the best of mobile gaming for all genres and all ages. All this will be available on all Apple products: MacBook, iPad, iPhone with a single subscription.
Apple TV+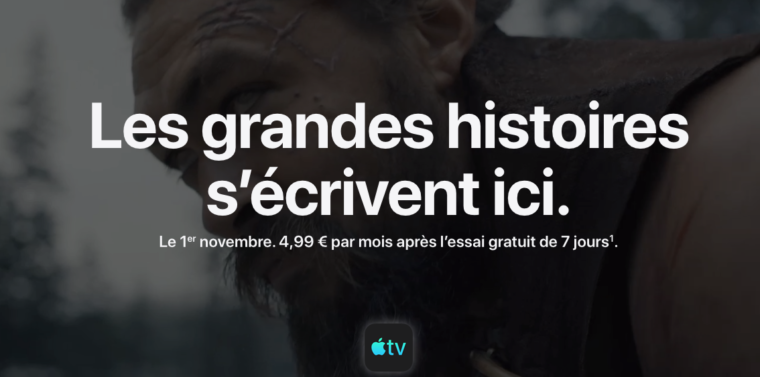 Apple is finally following in the footsteps of online streaming platforms by also offering series and programs exclusive to the platform. New Apple Originals creations will arrive every month on demand and offline. The diversity and importance of the programs present will decide the fate of this new platform which can change everything, after all it's Apple.
You can rewatch this Apple Keynote here.