Symbol of French-style street culture, the brand has long had to interact with very different worlds. On the one hand, the world of tennis and performance that has allowed him to build his aura, and on the other hand, a generation of young urban people who have grown up dreaming of the brand. Lacoste is now definitively reconnecting with its street heritage thanks to its new Lacoste Court Slam.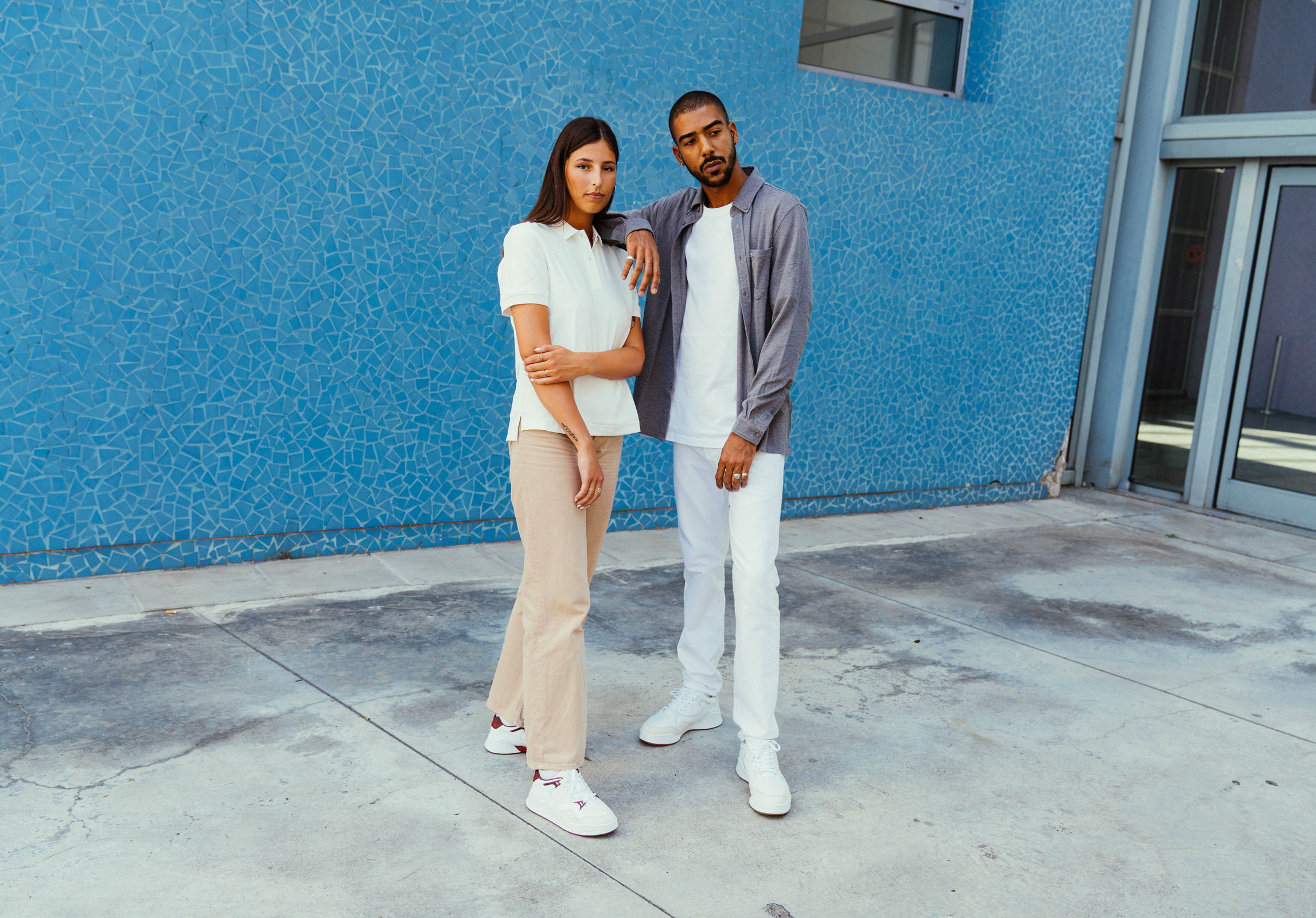 In France, Lacoste has an undeniable strength that few brands have managed to build. The crocodile has built this reputation in the tennis world, the place where the most charismatic personalities of their generation express themselves. Today's leaders are now everywhere. In stadiums, on the street and on social networks, everyone can be the leader for a moment and it is with them that Lacoste now intends to engage in dialogue. Abroad, we are envious of the French pride that has recently inspired brands such as GOLF Le FLEUR and Supreme. What attracts them to Lacoste is precisely this representation of France in the broadest sense that the brand can offer them. This mixture of sports anchoring and resonance with street culture that inspires the new generation.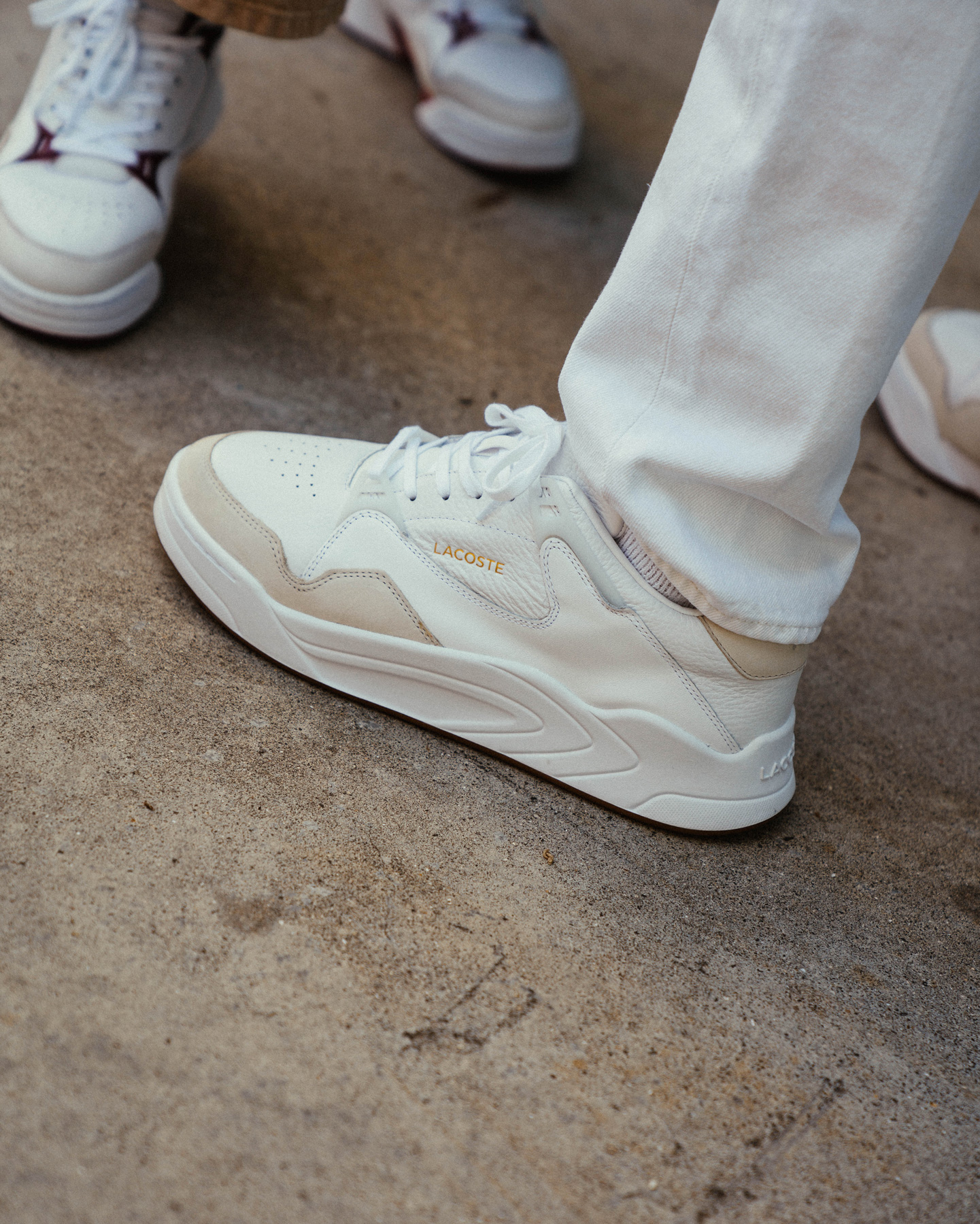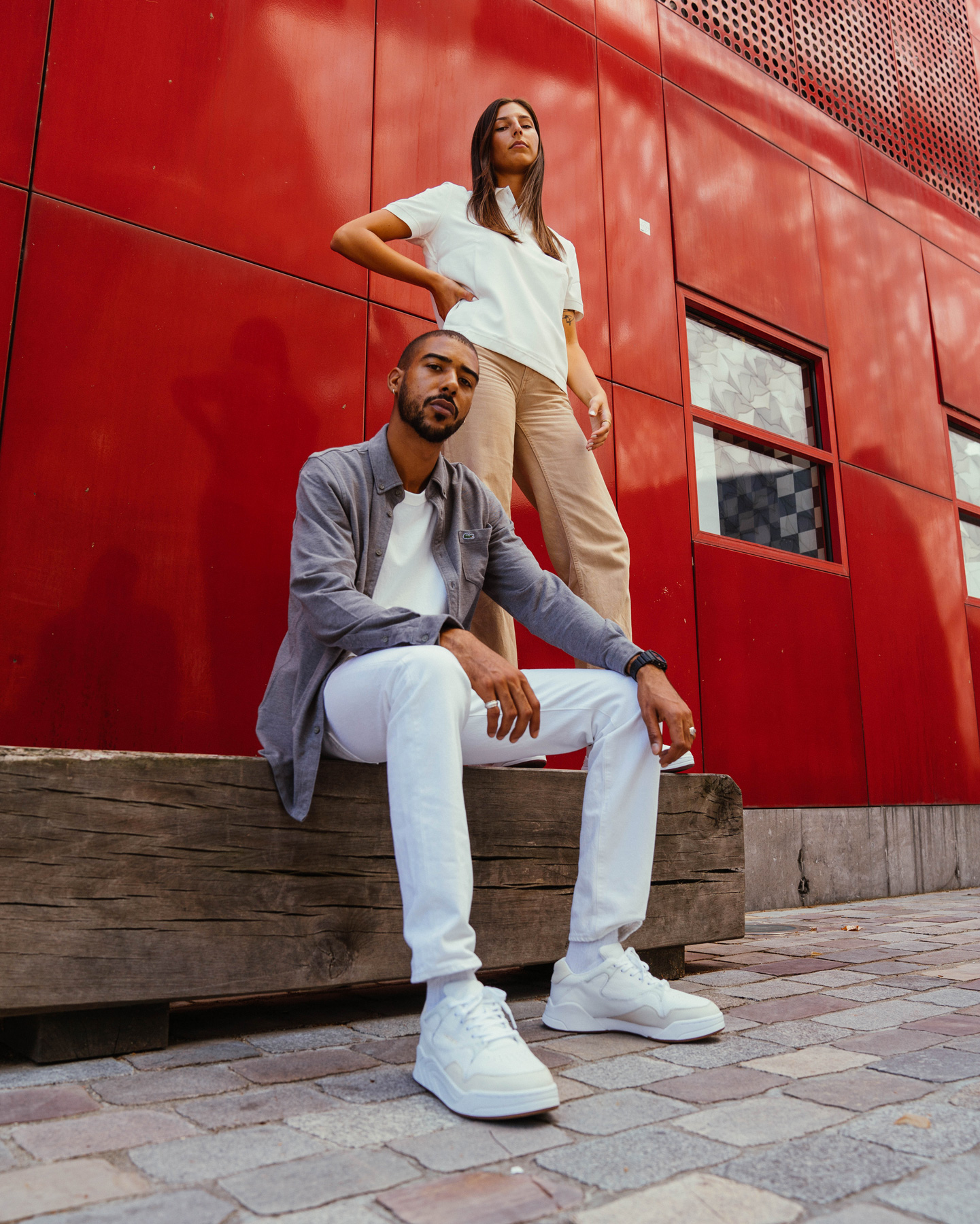 In 2019, Lacoste became aware of the unbreakable bond that linked it to this generation. The recent campaign with Moha La Squale, ASAP Nast and Rod Paradot has helped to put a new face on the brand's consumers. The brand's presence on the podiums also made the most discerning minds understand that Lacoste could also assert itself as a luxury brand in its own right. Lacoste thus interacts directly with the character of youth by offering them products dedicated to them. The new Lacoste Court Slam is a good example of these new creations tailored for this generation.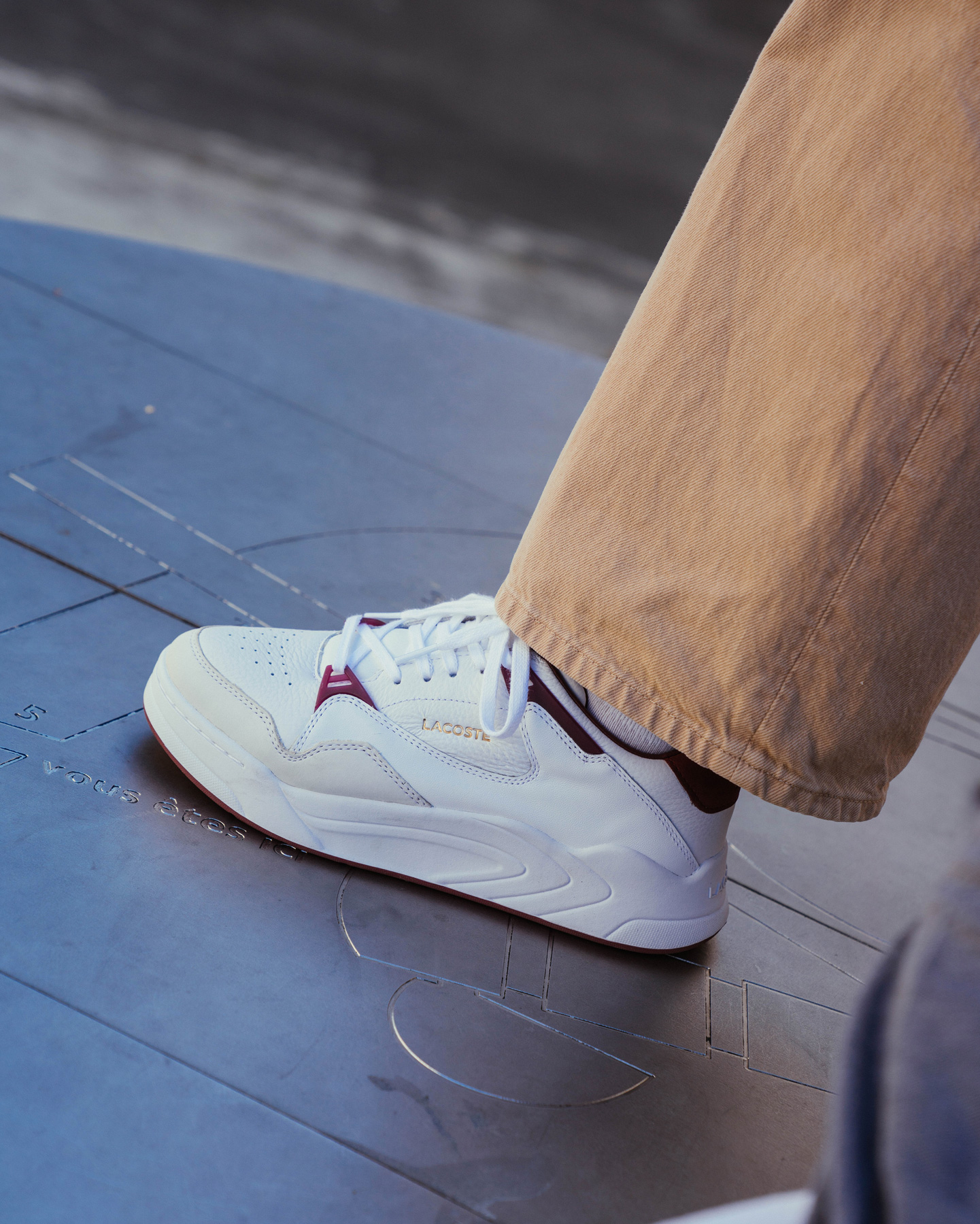 pair offers a pure grain or smooth leather upper depending on the panels. The toe box has a beige suede panel that is also found on the heel of the shoe. The Lacoste Court Slam also features an imposing sole that contrasts completely with the brand's tennis heritage. Presented here in red and beige, Lacoste Court Slam is also available in blue and green. The pair is the symbol of a new assumed momentum of the French brand which intends to seal a little more its links with street culture.
The Lacoste Court Slam is available in 4 different colours on the brand's website from 100€.
Models : @ogdrico & @camillabendo