The Philly rapper Lil Uzi Vert, mainly know for his   "XO Tour Llif3" song and his clothing antics that are deemed by many OG as "lame"(?) claimed on his Instagram account that he was done with music.
In a perpetual skirmish with his label, the rapper has lost no opportunity to speak of his falling out with his label (owned by DJ Drama).Even though the term of his contract were not made public, the music industry is full of young artist that are taking advantage of for better of for worse. But no need to know who's in the right or who's in the wrong to say that Uzi's chances fo winning this fight are slim. His present situation must be what drove him to put a stop to his career, but trolling or not he might not even be given such an option, here again because of his contract. While his fans were still waiting for news on his upcoming sophomore album "Eternal Atake", the rapper shared the following message on his Instagram story :
"I wanna take the time out to say I thank each and every one of my supports but i'm done with music. I deleted everything …"
You can read the full statement down below. We will keep you updated …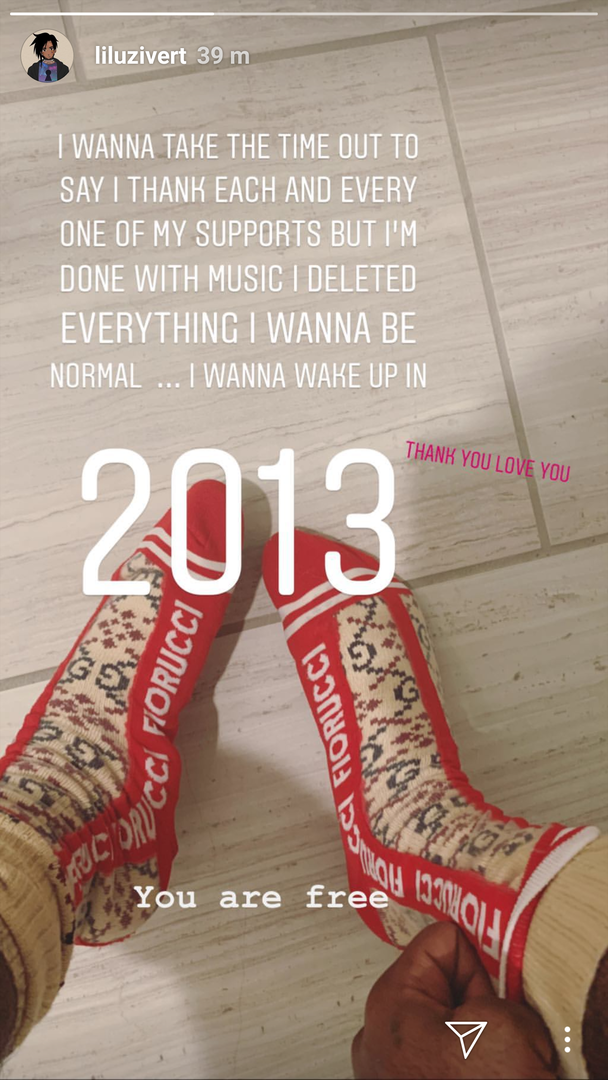 In unrelated news, Supreme makes exceptional sales in-store.