Last Sunday night, France marked the history once more 20 years after their first triumph. To celebrate this victory and its new player 10 prodigy, we created a pack in honor of Kylian Mbappé. This unique pack « 1998-2018 » compiles two iconic pairs, a Nike Air Max Plus and a Nike Air Max 270.
20 years, that's the small-time Kylian Mbappé had to build, grow and mostly practice. A short life full of sacrifice but already awarded by one of the best awards in the soccer world. To celebrate the athlete, we created those pairs that symbolize two key moments in the story of France's soccer. From Bondy to the Xe District, Air Max Plus and Air Max 270 are two sneakers that marked the Grand Paris both are their respective times and symbolise this new generation that carried les Bleus to victory.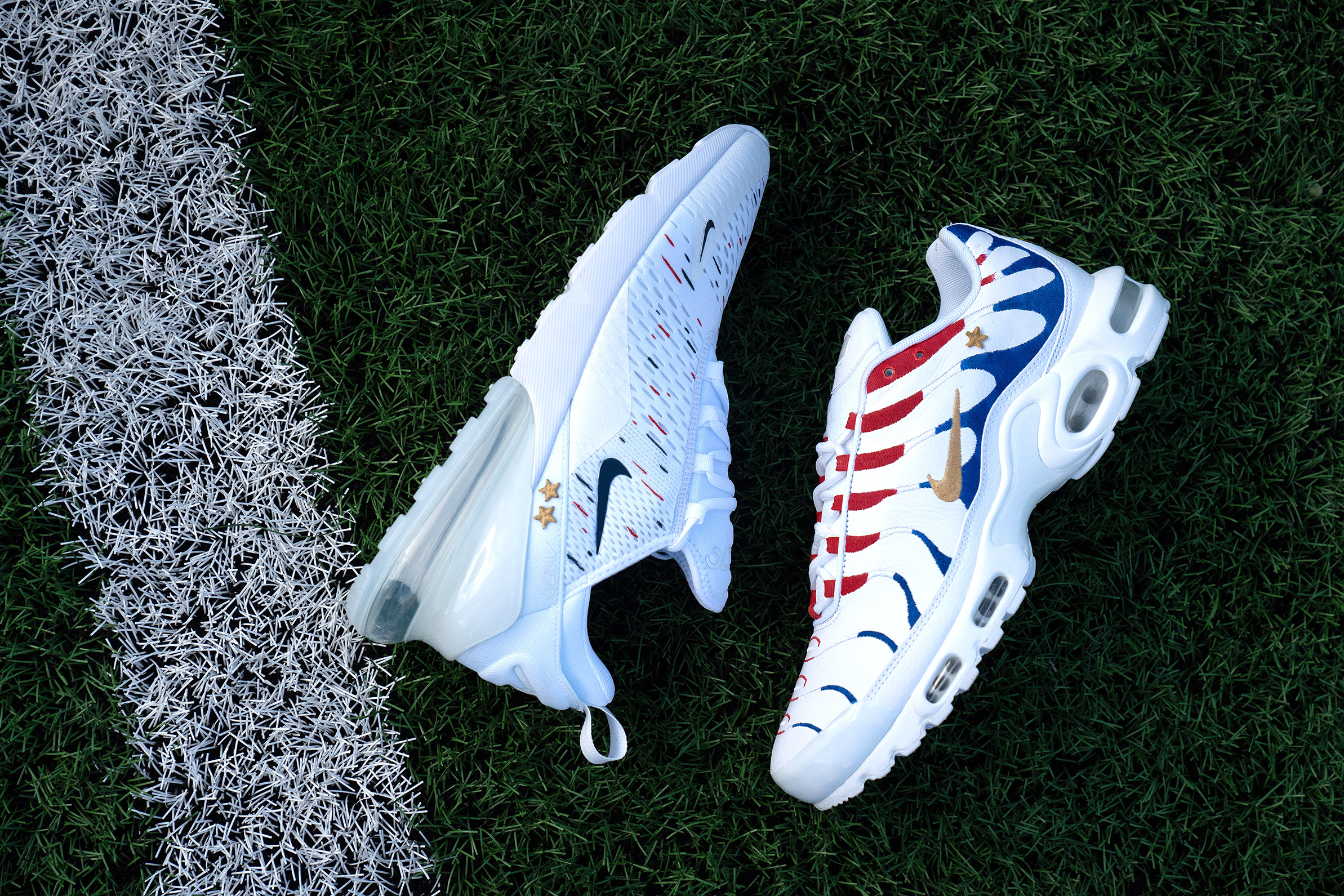 In 1998 Sean Downell conceived from Portland a shoe that would have a big success beyond frontiers. The silhouette succeeded in travelling through years while carrying a whole generation's hopes that adopted this shoe. The iconic 98's jersey was therefore used as a base for this Nike TN with it star gained from a harsh victory at Stade de France. Kylian Mbappé had born the same year, and this jersey still remains today as a symbol of victory. This TN is on the half-point between those two near eras that became one during one crazy celebration night.
The Air Max 270 incarnates the victory of 2018 that was made possible by young talentful players. Its alveoli mesh material was used as a base to reproduce the blue and red pattern on France's away jersey worn against Uruguay. The new star comes among the first one from 1998 on the mid panel which concretize the link between the two periods.
This pack Nike KM « 1998-2018 » is a unique edition realized by Julien Pagès and Mathias Prognon for WAVE®.